It's October and you know what that means? My favorite holiday of all time, Halloween! While this tends to be a kid's holiday, I enjoy it solely because it gives me a reason to dress my pup in some of the cutest outfits without being judged!  Where are folks in Marinette, Menominee and Peshtigo finding the best pet Halloween costumes this year? We scoured the tri city area and came up with a few, but you may have to shop online or get those creative juices flowing and make your own pet costume.  Below, you will find some of our best finds!
Best Store Bought Halloween Costumes
Petco, located at 2704 Roosevelt Road in Marinette has a large variety of adorable pet costumes.  If you are a superhero fan, look no further!  Batman, Superman and Avenger costumes are plenty.  Want something different?  Fido could dress as a shark, a taco, ARRR even a Pirate! (See what I did there ?) Below are a couple of our favorites from Petco: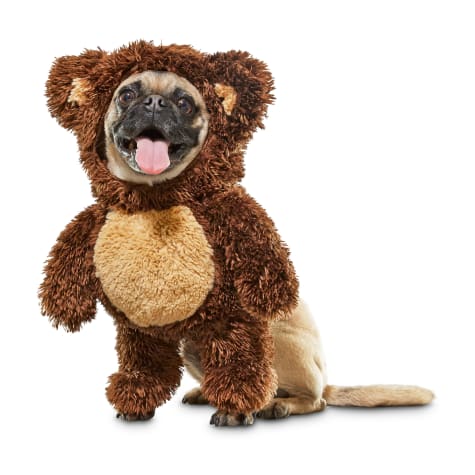 Bootique Teddy Bear Dog Costume available in sizes XS-XL.
How cute is this?  Can you imagine your little pup bringing this cute bear costume to life?  If nothing else, click the link and scroll down on the page to see pictures from folks who dressed their dogs in this costume.  They are SUPER cute and worth a look!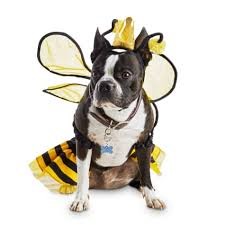 Bootique Bee Royalty Pet Costume available in sizes XS-XL.
Oh my goodness!  Your pup would look absolutely adorable dressed as a bee!  This looks like a costume your pet wouldn't mind wearing because it's not restrictive at all.  Your pooch would be able to trick-or-treat easily dressed as Bee Royalty!
Great Halloween Costumes Online
Etsy (www.etsy.com) is a website where independent sellers showcase their homemade products.  You can find anything from furniture to food on Etsy and they did not disappoint in the pet costume department.  In fact, we found some unique Halloween costumes for all types of pets!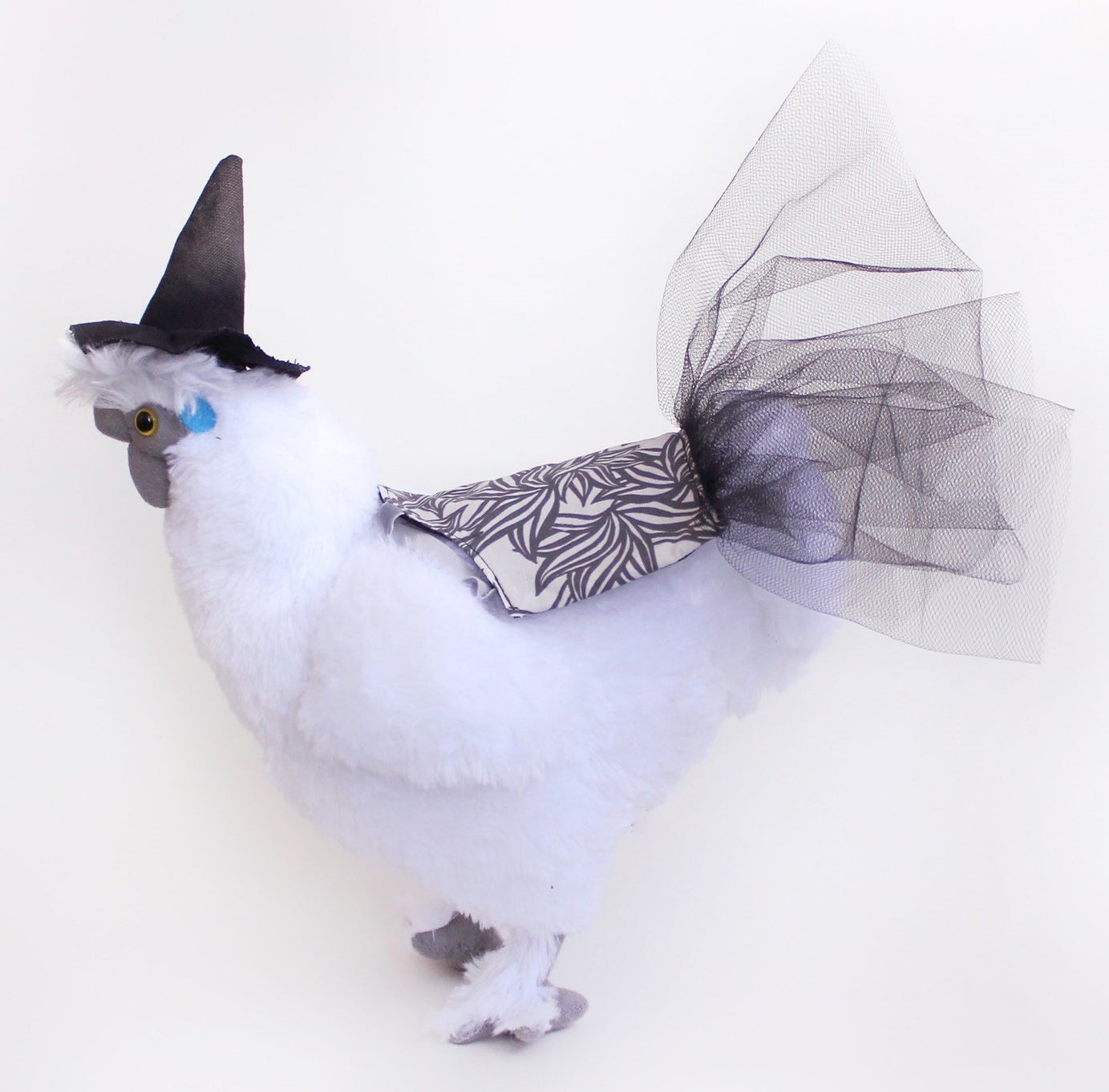 Do you have a pet chicken?  Want to dress them for Halloween?  Try this adorable witch costume from StudioCluck.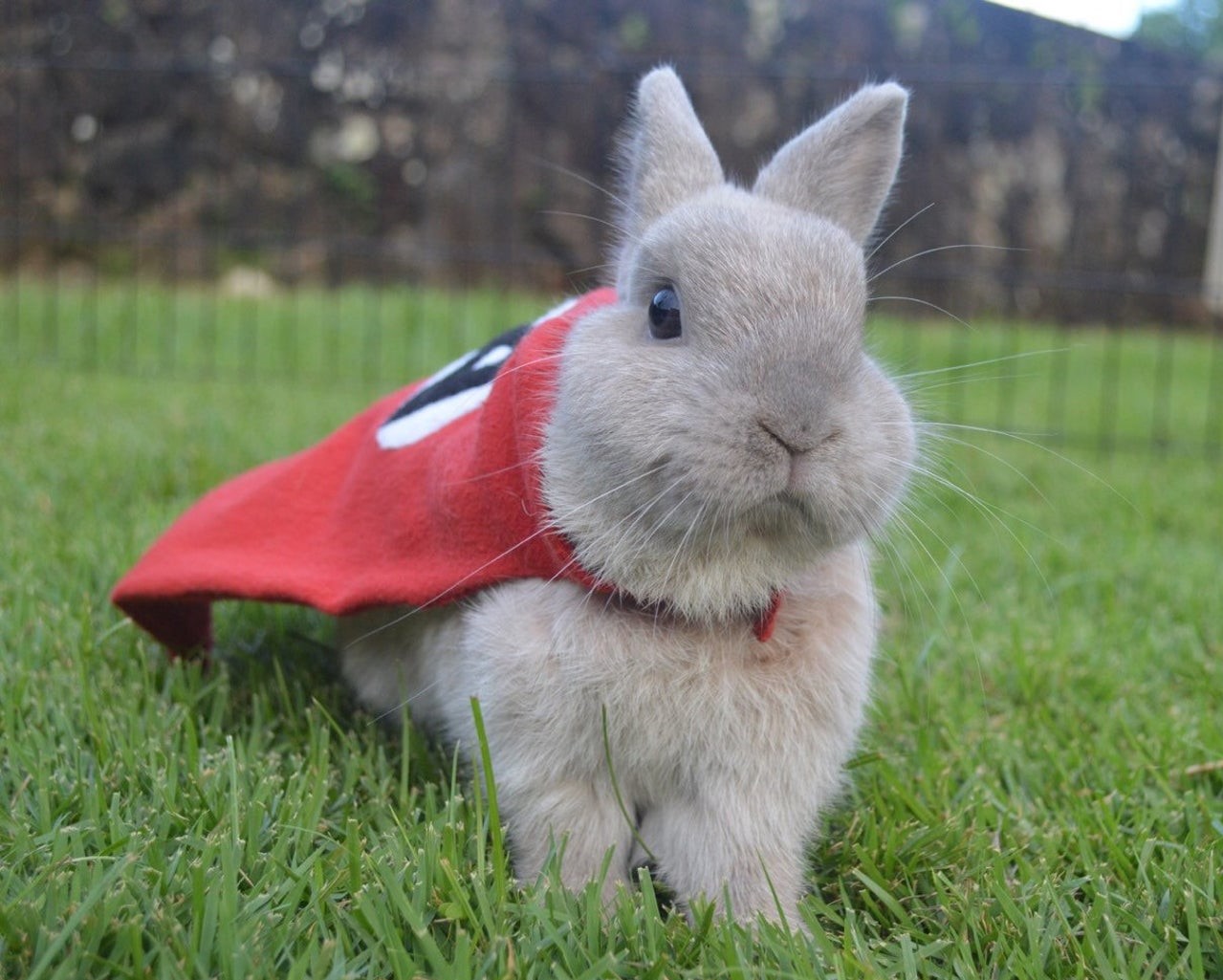 Maybe you have a pet rabbit?  Would they like to be a superhero?  It's completely possible with this cute cape from ToffeeCrafts.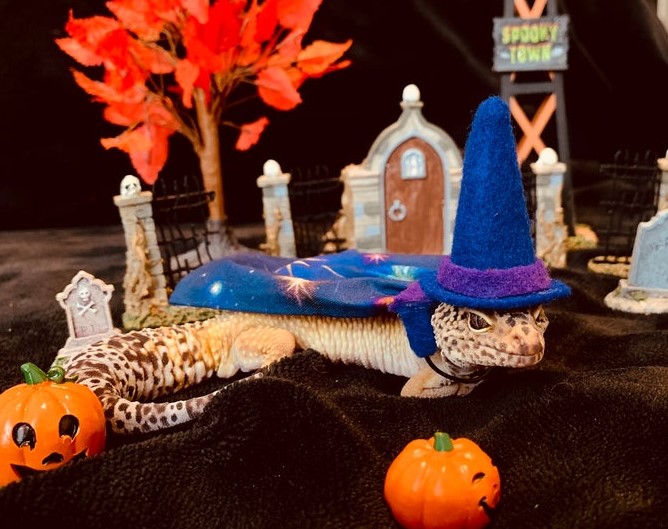 Having a hard time finding a costume for your Lizard?  Fear Not!  GoldenGeckoProps has just what you need!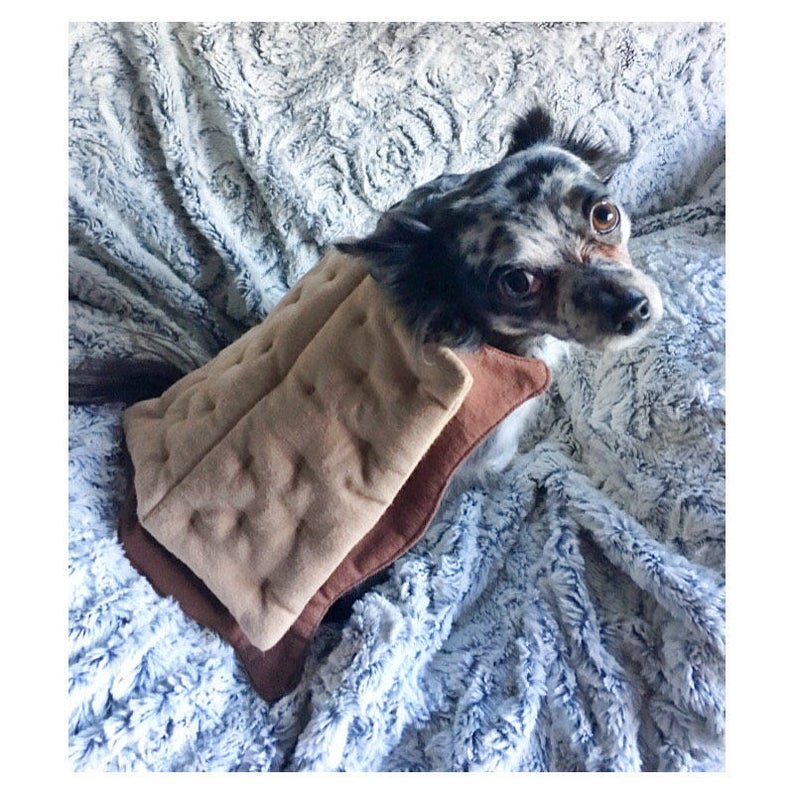 Of course, Etsy has costumes for your dog too. Here's a dog S'more costume by AStitchADayByDeb.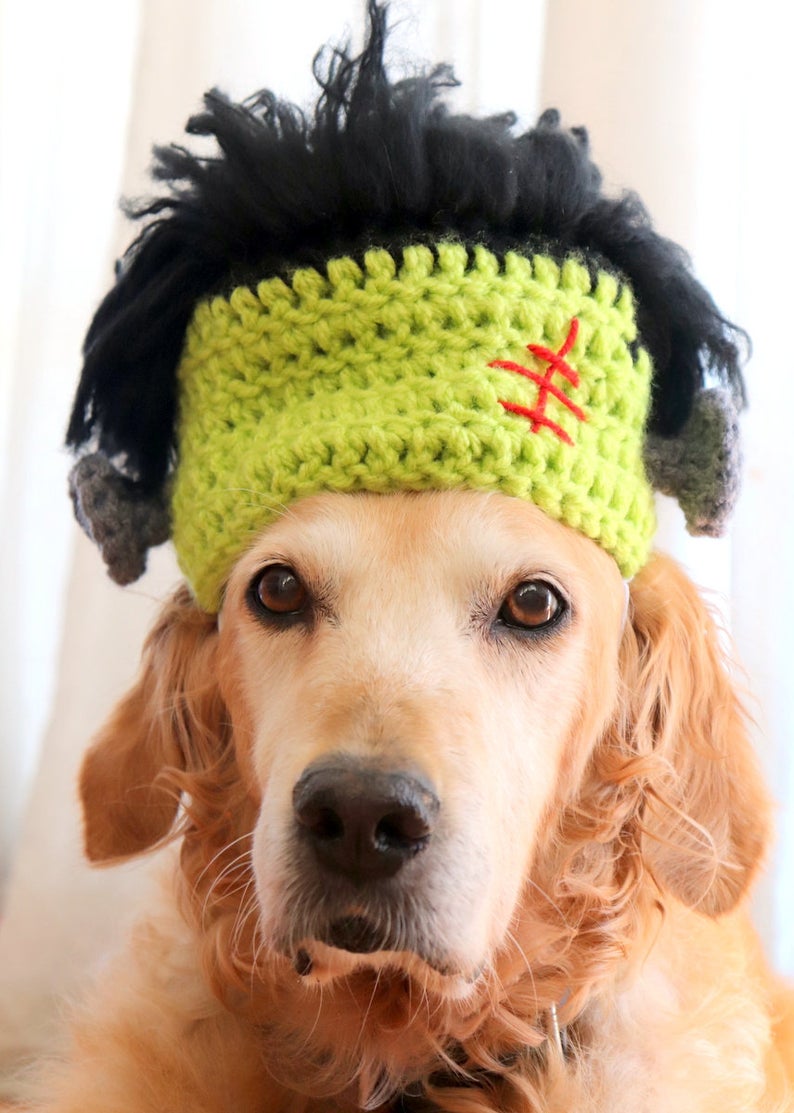 And here's a nice simple one for the no-frills pup, a Frankenstein hat for dogs by PawsomeCrochet.
If you like what you see, visit these independent seller's shops for more great Halloween treats!
Easy D.I.Y Pet Halloween Costumes
There is also the option of creating a do it yourself costume. We found the Spruce Crafts Blog by Lauren Thomann sharing 25 great make at home costumes for your furry pal!  There is everything from turning your pet into a giant loofah (we LOVE this one), to the cute Beanie Babies idea below.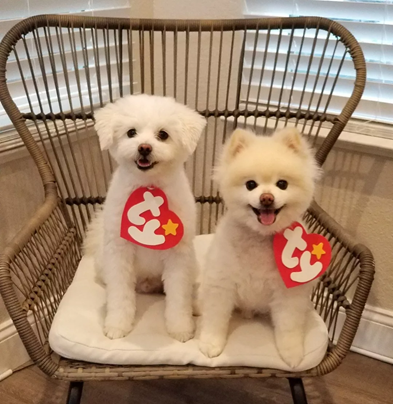 Many years ago, TY Beanie Babies were all the rage. Why not bring back a blast from the past and make this easy DIY costume that's suitable for a dog or cat?  Or a chicken, a rabbit, or a lizard?  LOL While it's a simple option, it's oh so adorable!
@mochiandduke / Instagram
Cat Halloween Costumes
There are thousands of costume options for dogs, but what about our other furry friends – cats? While you may not be able to wrestle your feline into a costume, Petco, Etsy and other stores provide excellent options for your kitty friend.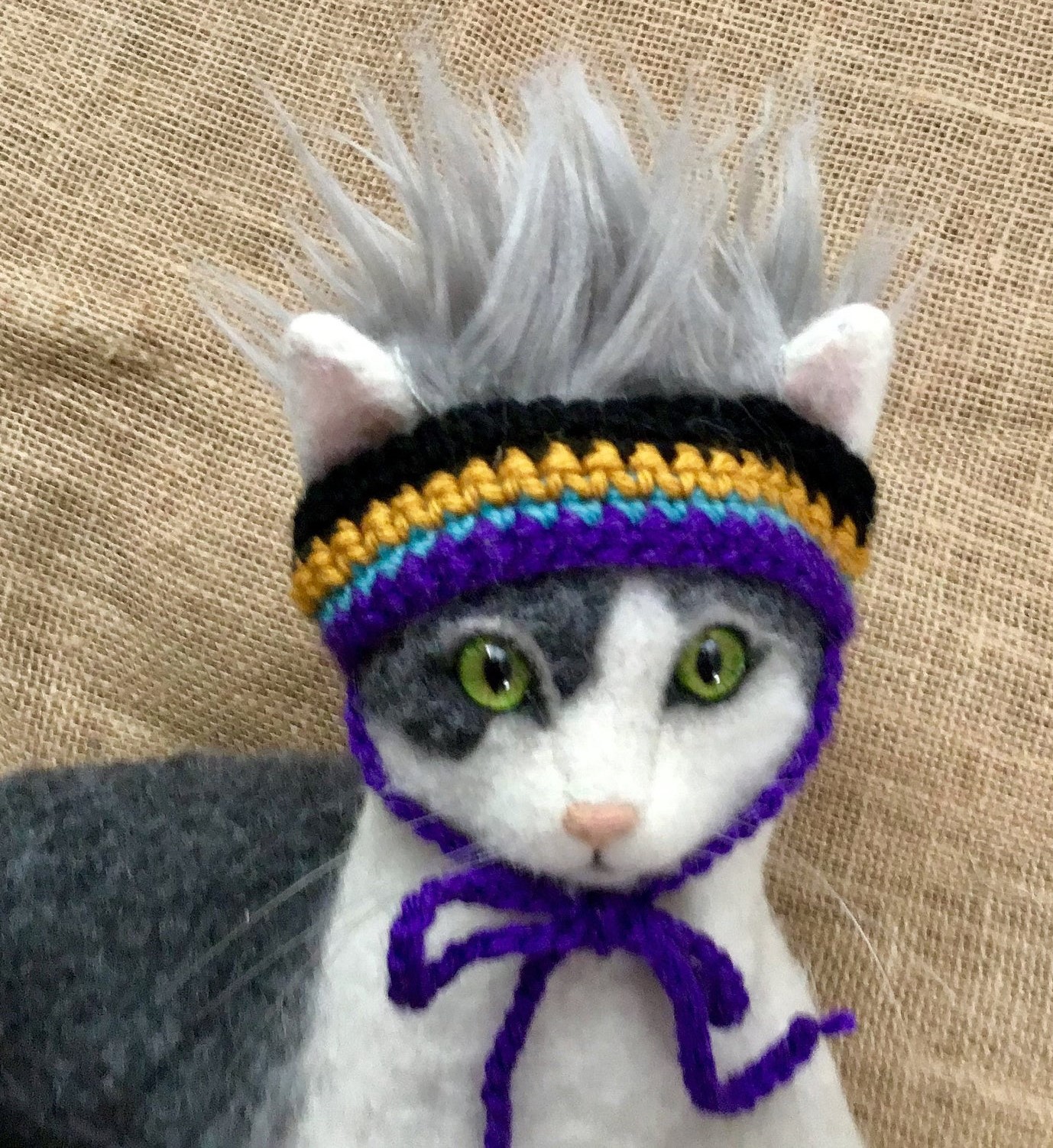 We found bat costumes for your cat, angel and devil cat costumes, and our favorite, a Keith Richards costume for your feline friend from Patrikka on Etsy.  Take a look at her shop, she has so many cute options for your kitty!
Halloween Pet Costume Safety
While dressing up your pet is all fun and games, make sure to follow the following tips when you are choosing your costume and putting it on your pet.
Make sure your pet is still mobile: The costume should allow your pal to move easily and not hinder their mobility. It should fit well and remain secure. If a costume is too tight, it can impair their body's circulation. If it is too loose, it can cause them to become tangled or trip.  Either of these could be dangerous and also frighten your pet.
Avoid covering your pet's face or ears: We don't want their hearing and vision being impaired and cause them to be unsafe!  They might also find this very confusing.
Don't choose costumes with small objects attached that can cause aa choke hazard.  Be sure to look at the outfit before putting it on your pet. Any small fixtures or bobbles that are loose or could be torn off easily can cause a pet to choke or it could even be ingested, which could pose serious problems.
Your Pet Wants Treats Not Tricks This Halloween!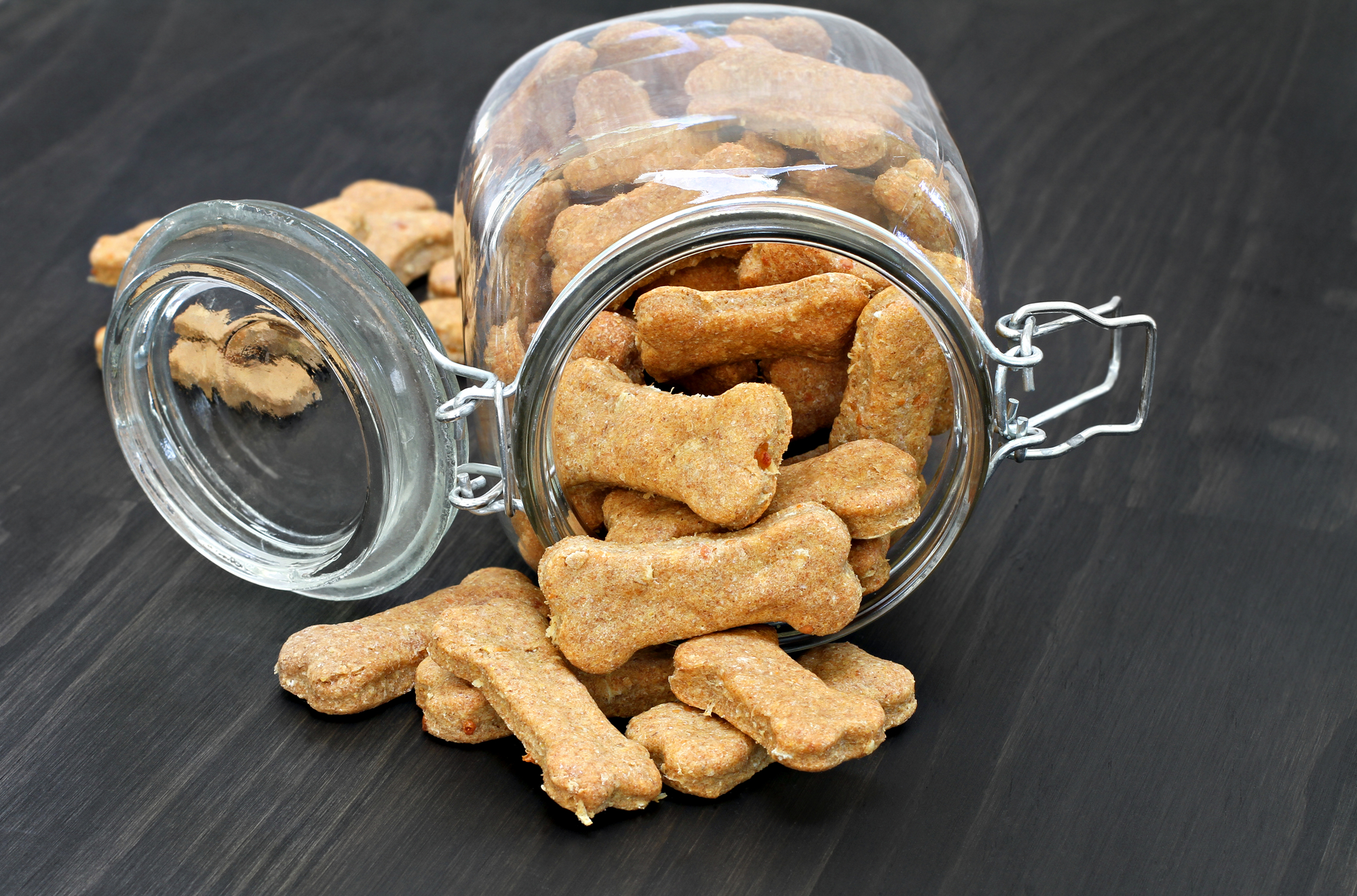 And, of course, for those pets who refuse to allow you to dress them up, even though you want to so badly, why not give this easy peanut butter and pumpkin treat from allrecipes a try?  They will love you for it!
Above all, have a fun and safe Halloween with your pet!  If you're going to be out with the little ghouls and goblins, why not book a DOG Nanny visit so Fido has some company while you're out?