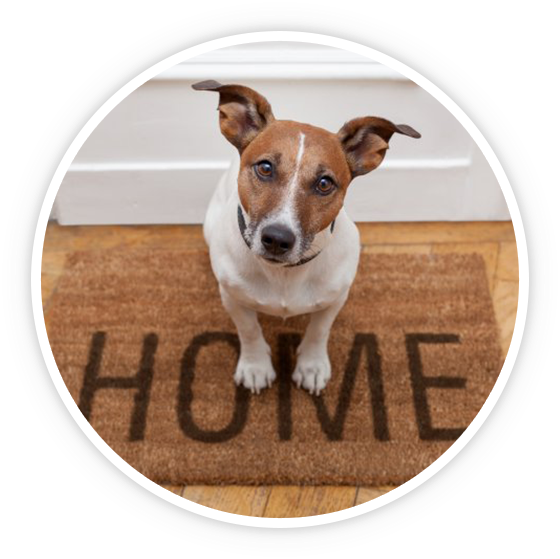 Congratulations on making the decision to join the DOG Nanny family!  We know choosing the right care giver for your furry pals is not easy.  We are excited to get started so we can learn more about your needs and share with you all the ways we can help enrich the lives of your pets!
New daily walk clients can often be added to our walk route same-week!  We do ask for a bit more notice with our vacation clients to ensure we have sitters available and are ready to take over care when you depart.  Either way – it's never too soon to get started…
1 Register As A Client
Create your on-line profile in Pet Sitter Plus.  PSP is our pet sitting software where you will have your own private portal.  Complete the easy on-line registration by providing name, address, phone, an alternate contact (spouse or room mate if applicable), and local emergency contact.  Enter basic information about each pet, and even upload their pictures!  Once registered, you will enjoy 24 hour access to enter reservations, check your calendar for scheduled visits, make changes/cancel services and pay invoices on line – all at your convenience.
2 Schedule Your In-home or Virtual Consultation
After completing your registration, PSP will notify us by e-mail that we have a new client!  You are welcome to give us a call right away 828-PET-NANY (828-738-6269), or we will call you for a quick chat about your needs and answer any questions you may have.  We can schedule the consultation of your choosing at this time and help you design the perfect care routine for your pets.
3 Schedule Your First Service
Prior to the Consultation, we will have you enter your first reservation in PSP.  You will receive an email when your reservation is confirmed.  This confirmation tells clients their reservation has been accepted and sitters are ready to care for their pets. It's that easy!