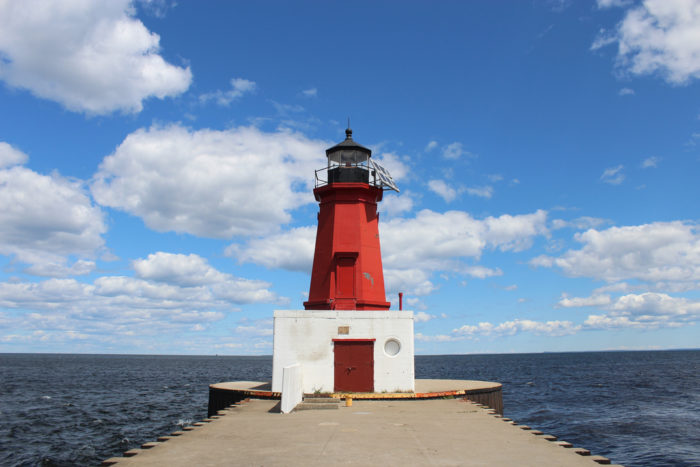 "Where the Best of Michigan Begins"
Menominee's estimated population is 8,148 and the city is bordered by waterfront, located between the Bay of Green Bay and the Menominee River. There is an expansive park system throughout the city, a first-rate marina, and a charming historic district.
Menominee gained prominence in the 19th century as a lumber town; in its heyday, it produced more lumber than any other city in the United States. In the waning years of lumber production, local business interests, interested in diversifying Menominee's manufacturing base, attracted inventor Marshall Burns Lloyd and his Minneapolis company Lloyd Manufacturing, which made wicker baby buggies. In 1906 the Lloyd Manufacuring Company opened in Menominee and in 1917 Lloyd invented an automated process for weaving wicker and manufactured it as the Lloyd Loom. This machine process is still in use today and they are proud to continue crafting this heirloom furniture in the same facility where it all began.
Menominee shares a historic high school football rivalry with neighbor Marinette, Wisconsin. The two have conducted the third longest rivalry in the nation.
Zip Codes Served: 49858
Services Offered
Veterinarians
Things To Do With Your Pet
Places To Stay With Your Pet