Quality Care When You Need a Helping Hand!
Feeling guilty that long hours at work are keeping your dog cooped up in the house? Tired of rushing home at lunch just to give your pup a potty break? Maybe COVID has you working from home and Fido doesn't understand why he can't be the center of your 8AM-5PM Universe?  Regular walks and engaging activities are important for a dog's physical, mental and emotional well-being.  With today's impossible schedules of working from home and e-learning with the kids, it can be really hard to find the time to give your dog the exercise and attention he needs. That's where we come in!
We have many clients with hectic schedules who allow us the pleasure of visiting their pup Monday-Friday which allows you a more flexible and peaceful work-day.  You have heard that a tired dog is a good dog right?  A tired dog will also allow you to get through your Zoom meeting uninterrupted!  This will do a little something for your mental and emotional well-being too!
Our visits are a lifesaver for folks who just can't exercise their pets themselves and our new COVID protocols allow no-contact dog walking for pet parents who may be immuno-compromised.
Our dog walking services are a great choice for dogs and puppies who:
Are cooped up and alone all day – it's like a COVID quarantine every day for them!
Have a parent working from home and don't understand why it's not play time
Have excess energy to burn but no way to get in their steps with mom and dad so busy
Need to lose a few extra pounds (we won't tell Fido you said that)
Have special needs or medical conditions
Seniors who may require extra potty breaks
Puppies in potty training
Dogs with behavioral issues related to boredom (barking, chewing, disrupting business calls & home school)
Under the watchful eye of a professional dog walker, your dog will enjoy fun, stimulating and safe adventures. Every walk is tailored to your dog's specific needs, energy level and personality to ensure the best experience possible. At the end of the walk, we rinse and refill water bowls, leave a note about our visit, make sure your dog is comfortable and leave them ready for a good nap. That means you'll have a calmer, more contented pup.
Need special handling because of COVID?  We offer virtual consultations to meet you and your pup as well as no contact dog walking.
Dog Walking Services + Rates
Does your dog crave one-on-one attention they can't get in a group setting? Does he feel more comfortable and at ease by himself or with another family dog? Then our Individual Walks are a great choice.  Get set up on a recurring weekly schedule of 3-5 walks per week and you will see a difference in your dog!
Mid-day Walks when scheduled between 9am-2pm
10/15 minute pit-stop
$19*
30 minute visit
$22*
45 minute visit
$29*
60 minute visit
$37*
*Additional $2 charge when scheduled outside 9am-2pm Monday-Friday.
*Additional charges apply on holidays and when traveling to homes outside city limits.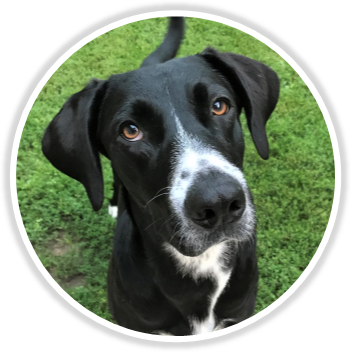 "Jody, you truly are The DOG Nanny! Our girls are so happy with you and the other Nannies. I can't thank you enough for your patience with them! It brings us such relief to know we have you and the other Nannies to walk and care for our girls. Thank you!" Heather G., Marinette, WI