The DOG Nanny Group is a locally owned professional dog walking and pet sitting business serving Marinette and Peshtigo, WI and Menominee, MI since 2010. Whether dog walking or vacation care, we strive to deliver an exceptional experience for both you and your furry pals. This focus has been the foundation of the DOG Nanny Group and is at the heart of each and every visit we do. We are passionate about offering the best care in the industry and proud to have set the standard for quality, professional pet care in the Tri-city area.
Each staff sitter is hand picked and put through a multi-faceted hiring process including multiple interviews, a screening with pets, employment testing and a comprehensive background check. Each sitter is also bonded and insured. Our team is comprised of experienced, trusted and compassionate individuals dedicated to providing premium, personalized care in the comforts of your own home. When you book with The DOG Nanny Group you can rest assured your pets and home are in safe and capable hands. We provide the peace of mind you deserve, and the loving companionship your pet needs.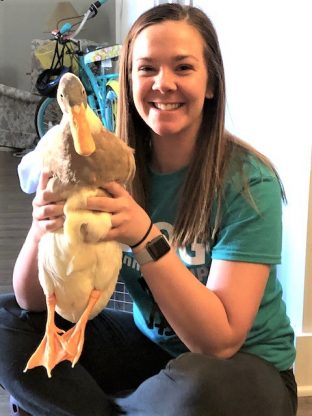 Baylee, Pet Care Specialist
Baylee was born and raised in Marinette and always having family dogs, cats and other furry friends gave her a strong love and passion for animals. She is a natural around pets and joined the DOG Nanny team in 2019. Baylee thoroughly enjoys helping/caring for others and it shows in each visit she does. Baylee and her partner have 3 dogs of their own- Golden Doodles Elvis and Niko, and the newest addition, a German Australian Shepard named Auggie! Aside from providing excellent care to our furry (or scaly, or feathered) friends, Baylee also very much enjoys spending time with family, traveling, and going on other various adventures. She works full time at the Aurora pediatric clinic as a medical assistant. Baylee has successfully completed both fetch-find and pet first-aid and CPR training.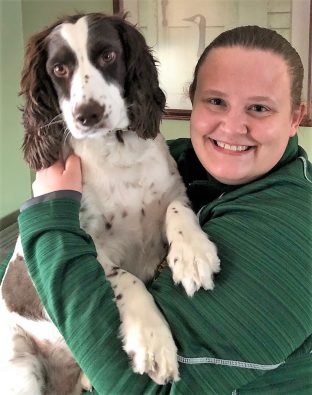 Chelsea, Pet Sitter/Dog Walker
Chelsea joined the DOG Nanny Group in 2017. She grew up in Menominee and graduated from Menominee High School. Chelsea continued her education at Northern Michigan University and graduated with a Bachelor's in English. She went on to get her master's in public administration with an emphasis in education. Chelsea grew up around dogs, and is the proud fur-mama of Attie, a much loved (and a little spoiled) English Springer Spaniel. She works full-time as an english teacher and absolutely loves being a pet nanny. Chelsea enjoys the work so much that she doesn't even consider it a job!  Chelsea has successfully completed the fetch find pet training course.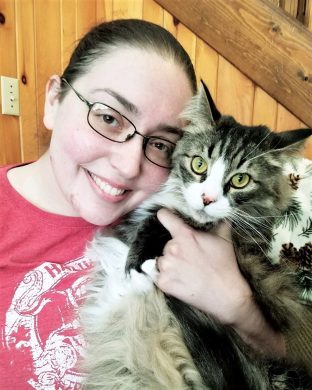 Laurie, Pet Sitter/Dog Walker
Laurie was born and raised right here in Menominee. She has had dogs and cats since the day she was born and cannot imagine having anything less than a small zoo in her home! Laurie always wanted to help animals in need and spent time volunteering with the Menominee Animal Shelter.  While she enjoyed her time there, her big heart had her bringing home more and more pets that were difficult to place. Joining the DOG Nanny Group in 2019 satisfies Laurie's desire to be of service to pets. She currently has a senior dog and an assortment of quirky felines. Laurie also works full time with Johnson Controls in Marinette.  Laurie has successfully completed the fetch find pet training course.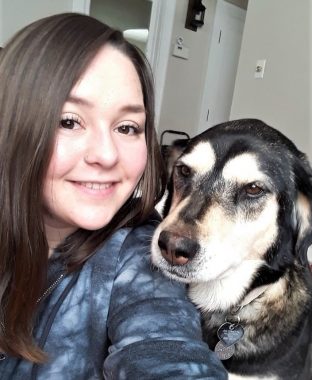 Ashley, Pet Sitter/Dog Walker
Ashley was born and raised in Marinette, has always been around animals and has a special empathy toward them. Ashley has experience caring for dogs, cats, rats, chickens, and various reptiles. She is always excited to meet new pets, learn about their needs and how she can best serve them.  Ashley joined the Dog Nanny team in 2020.  The love and respect she has for animals shows in the work she does with every client. Aside from being a pet nanny, Ashley has another part-time job, and along with her life partner, cares for her three children and two dogs – Lou, an intelligently rambunctious Texas Heeler and Shadow, a very sweet Husky-Shepard rescue.  Ashley has successfully completed the fetch find pet training course.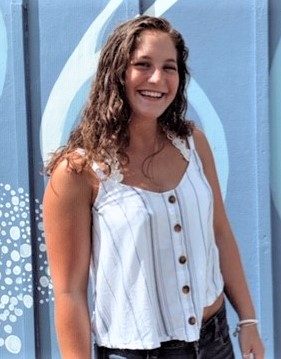 Emma, Pet Sitter/Dog Walker
Emma is originally from lower Michigan and grew up around a variety of animals.  She joined the DOG Nanny Group team in 2020 because of her love for pets.  "I love taking care of anyone!  It's nice to build a relationship with the pets in our care and to know their families trust us with their fur kids."  Emma is working toward her nursing degree at NWTC and also works part time at the Cottages.  Emma is a true caregiver at heart and loves the roll she plays in the lives of those she cares for.  When not at work, Emma is happy spending time with her dogs and cats at home and enjoying the great outdoors.  Emma has successfully completed the fetch find pet training course.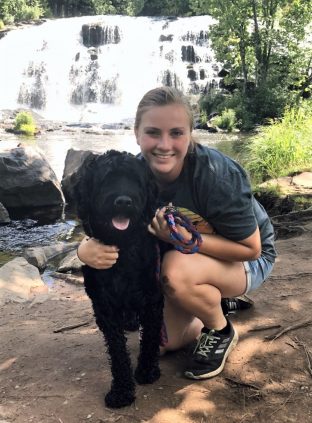 Chloe, Pet Sitter/Dog Walker
Chloe was born and raised in Coleman Wisconsin.  She currently has two cats and two horses but says she grew up around more critters than she can count on her fingers and toes!  Chloe finds absolute joy in the chaos of owning pets and feels that a house just isn't a home if there isn't a cat and dog on the couch and horses and chickens in the front yard.  "I joined the DOG Nanny team because I have always had a passion for working with animals and this was the perfect way to fit that into my life. I am so incredibly honored to be trusted with all of the amazing kiddos I get to see on a regular basis, they really are the best little dudes!"  Chloe also works as an EMT with Brazeau Emergency services and waitresses.  She attends UWGB in the hopes of becoming a Physician's Assistant. Chloe has successfully completed the fetch find pet training course.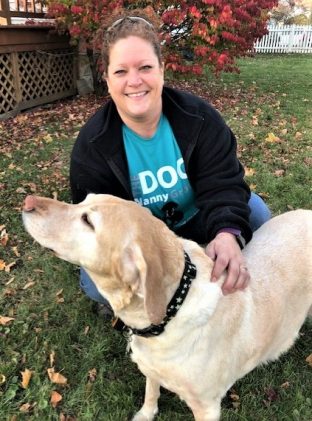 Julie, Pet Sitter/Dog Walker
Story coming soon!  Julie has successfully completed the fetch find pet training course.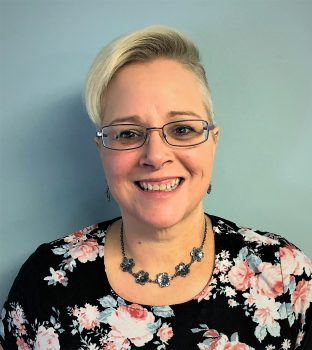 Lori, Pet Sitter/Dog Walker
Lori originally joined the DOG Nanny team in 2011.  She enjoyed providing care for client dogs and cats and making sure they were happy while their families were away.  Lori left to focus on her career in the medical field in 2015 and missed the fur kids so much she rejoined the team in 2017!  Lori has a good deal of experience with both dogs and cats and sharing her love and caring with client pets fills her heart.  Lori lives in Peshtigo with her husband and their fur kids.