Transportation Service for Pets on the Go
Your pet has places to be – from the groomer to the trainer to the vet. However, it's not always easy to schedule these trips around the other important commitments in your life. Instead of missing work or rescheduling an appointment, let us help!
With our Pet Taxi service, a professional pet sitter will make sure your dog or cat arrives at their destination safely and promptly – saving you time and hassle. Whether it's a one-way trip home from the vet or a round trip to and from the groomer, your pet will ride in style, safely secured in a comfortable, temperature-controlled vehicle. And of course, we'll always make sure they have a positive, happy experience each and every time.
Pet Taxi Services + Rates
One-way trip, within 5 miles of home and 30 minutes or less time.
$29*
Round trip, up to 10 miles total and 60 minutes or less time.
$48*
Other services quoted based on time and travel distance.  All service based on availability.
*Additional charges apply on holidays and when traveling to homes outside city limits.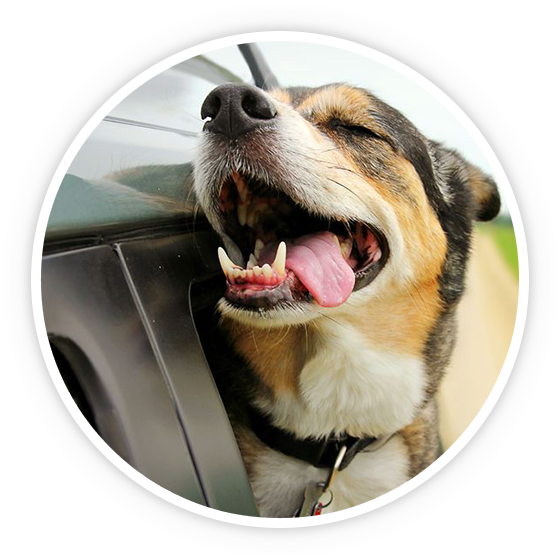 "Jody has taken my dog to school and stepped in for me as his handler when I wasn't able to go.  She has also escorted Pete to and from Veterinary appointments when I couldn't miss work.  This service is a God send!"
Sandy J., Marinette, WI