We often hear: "why should I hire a professional pet sitter to care for my pets when I can have my neighbor/friend/relative do it for free?" In order to make the best decision, it's necessary to understand the differences between an amateur pet sitter (hobby sitter) and a professional.
Professionals Have Quit Their Day Jobs
A professional pet sitter has chosen pet care as their career path and has an unwavering commitment to practicing their craft. This means that there will be absolutely zero distractions (another job, social plans, etc.) that could take away from their ability to focus on your pet and their care. Another advantage is that a professional pet sitter will be available 365 days a year. That means you can schedule your vacation or other plans when YOU want. In the case of the unforeseen, a professional can accommodate that too! Finally, what would happen if your sole sitter canceled or became ill? When you hire a professional pet sitter, there are several backup plans in place at all times.
Professionals Are Prepared
Murphy's Law is inevitable, and a pro will be the Boy Scouts of the pet world! If it can be imagined, it's probably happened and a professional will have a protocol in place. Would the kid down the street know what to do in the event of a pet or home-related emergency? Would they even be available or have the ability to handle it if you couldn't get home in time?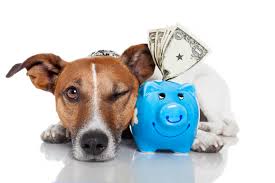 Let's talk about the elephant in the room: the price tag that comes along with a professional service. Although it's a labor of love, there are still costs involved. Professionals remain legally compliant, belong to professional organizations, adhere to a strict code of ethics, and protect clients with liability insurance and bonding. Employees are thoroughly screened before hire and undergo regular training to safeguard pets and ensure their health, safety, comfort and beyond. Peace of mind isn't free when it comes to any other service, why should a qualified and responsible pet sitter be any different?
Still Not Convinced?
If you're still on the fence, check out some of these stories. There's nothing wrong with trying to save money, but you have to ask yourself if you are willing to risk your pet's welfare in order to do so. As a professional pet sitting company, The DOG Nanny Group has many clients in your shoes that came to us AFTER they've had an unsatisfactory experience with someone less than qualified. Why not skip the risk and choose a Pro first? Getting to know you and your pets (i.e. the consultation) is free with your booking and requesting future service via our online scheduling software is a snap! Give yourself permission to fully enjoy your next vacation or focus on your work knowing that your pets are in safe and capable hands. Your pets (and you!) deserve it so stop by our website and get to know us at MarinetteDOGNanny.com